Proponents have backed this year's new Australian Dylan Alcott's calls to provide free rapid antigen testing to people with disabilities, saying the measure could help save lives during the pandemic.
Key points:
Dylan Alcott has advocated for free RATs and guaranteed funding for NDIS
Other advocates say access to RATs needs to be improved for people with disabilities
Australia's Commissioner for Disability Discrimination says NDIS needs to fit into other policies such as housing and health
Alcott, the first person with a visible disability to receive the honor, said the needs of the people most vulnerable to COVID-19 should be prioritized as the country opened up.
"We need to get them the vaccines and the tests and what else they need so they can get out there and start living their lives," he said in his acceptance speech to Australian of the Year yesterday.
"If someone with a disability needs a free daily RAT test so they feel safe going out and doing things that we can all take for granted, they need to get that RAT test."
Earlier this week, the federal government confirmed that participants in the National Disability Insurance Scheme (NDIS) would be able to purchase RATs using funding in their plans.
But some advocates, including Sam Connor of People With Disability Australia, said more needed to be done to make RATs readily available.
"Half of us are already living in poverty – it is not possible to expect people with disabilities to either give up their care through NDIS or have to shell out for more RATs just so we can stay alive. This really needs to be done treated immediately, "she said.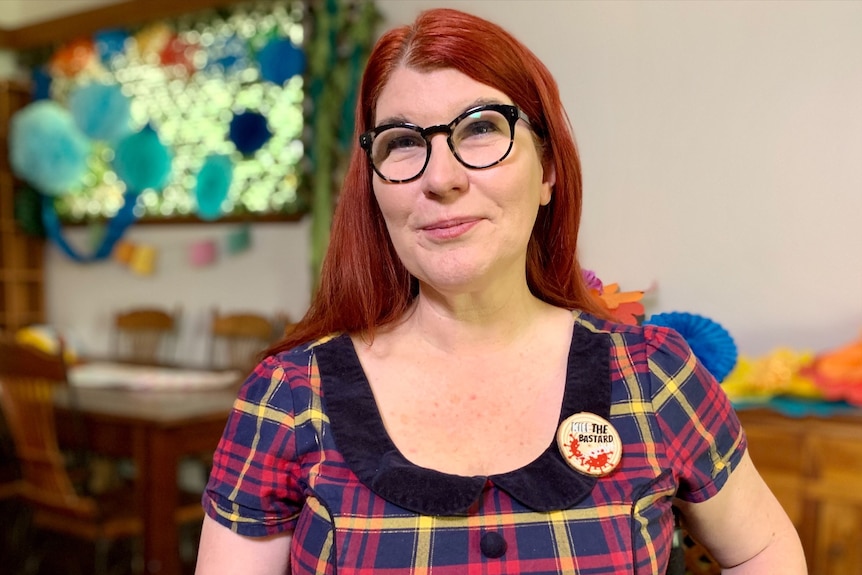 Many people with disabilities face a higher risk of severe outbreaks of COVID-19 and need to use tests to ensure that caregivers and other visitors to the home are not contagious.
Australian Disability Discrimination Commissioner Ben Gauntlett said that while it was important to improve access to RATs, other measures were needed to reduce the risk of becoming infected with the virus.
Dr. Guantlett also said that RATs could be distributed as needed through a system such as the Pharmaceutical Benefits Scheme.
"I think we need to look at RATs as part of a broader framework where we have things like P2 and N95 masks. [and] "protective equipment is being provided, we allow people to get PCR tests when needed, people have workers who come to them at home when needed," he told Radio National.
Ms Connor also said equal access to PCR testing, which ensures people with disabilities can get booster shots, as well as non-pharmaceutical measures such as improving ventilation can help.
As COVID-19 now circulates widely in the community, Ms. Connor said she knew many people who had not been out for two years due to the pandemic.
"There have been such big changes in our lives, just to keep us alive," she said.
Encourages to keep NDIS 'fit for purpose for generations'
Alcott also called for guaranteed funding for NDIS in the future so that people with disabilities can be supported to "be the people they want to be".
"We need to first fund NDIS and listen to people with lived experience and ask them what they need so they can come out and start living the life they want to live and remind ourselves, that it is an investment in people with disabilities so that they can escape pensions and start paying taxes, just like their carers and their family members too, "he said in his speech.
Dr. Gauntlett said NDIS should be effective and "fit for purpose for generations".
"I believe that NDIS is currently struggling to adapt in the context of a 24-month pandemic to ensure that it can provide a personalized service to each individual," he told News24.
"And when NDIS interacts with areas like the health care system, housing, education or employment, it often struggles.
"So what we need to do is focus on the underlying Australian disability strategy, which relates to both the Commonwealth and the state's disability policy to ensure that NDIS provides a really good service to every single person in Australia, but also constantly evolving for to ensure that the money spent is spent in the most efficient way possible. "
There are no plans to cut funding for NDIS, though the federal government has raised concerns about the cost of the program.
But Mrs Connor said it was an important service.
"No one ever questions whether we should fully fund Medicare," she said.
"We can not afford not to have an NDIS, and an NDIS is what we need to be safe and live the same life as other Australians."