Speaking at a Victorian education program announcement, Premier Daniel Andrews has said he has taken time to congratulate new Prime Minister Anthony Albanese since Saturday night.
He said Albanese had run a great campaign, and had rightfully committed to "making sure no one is left behind".
When asked about how Andrews was going to get on with the new federal government, he said his focus was achieving the optimal outcome for his state, as it had always been.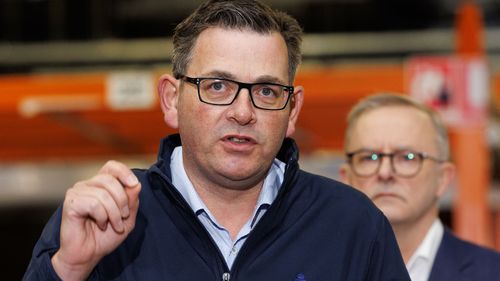 "This is about what's getting best for Victorians," he said.
"I do not care much who is in power."
Andrews said he was sure he would not always agree with the federal government going forward, despite them also being Labor.
"There will be some things we agree on and some things we do not."
He refused to answer a question about his thought process during election night.
"I'm not an election commentator," he said.
"I'm not going to pull apart the election result for you."